"The Paper Boy"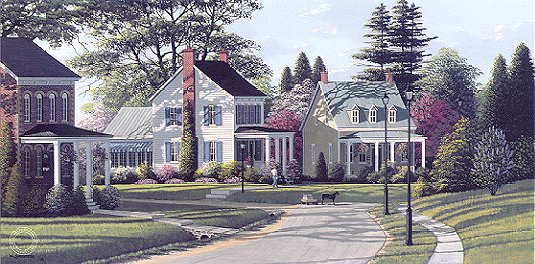 Image Size: 11" x 22"
only 350 s/n
Price $350.00 Framed
Shadows stream through the neighborhood as 'The Paperboy' approaches another home to deliver the morning paper. On this quiet street, his loyal partner awaits the younge boy's return so that together, they can continue their morning journey - a ritual repeated day after day and from town to town across the country. Once again Bill Saunders brings us a street full of memories.
All Prices Subject To Change Without Notice
© Z.Art Gallery Inc.416-828-1376
Back to Bill SaundersPage Email us: info@zartgallery.com