"Silent Night"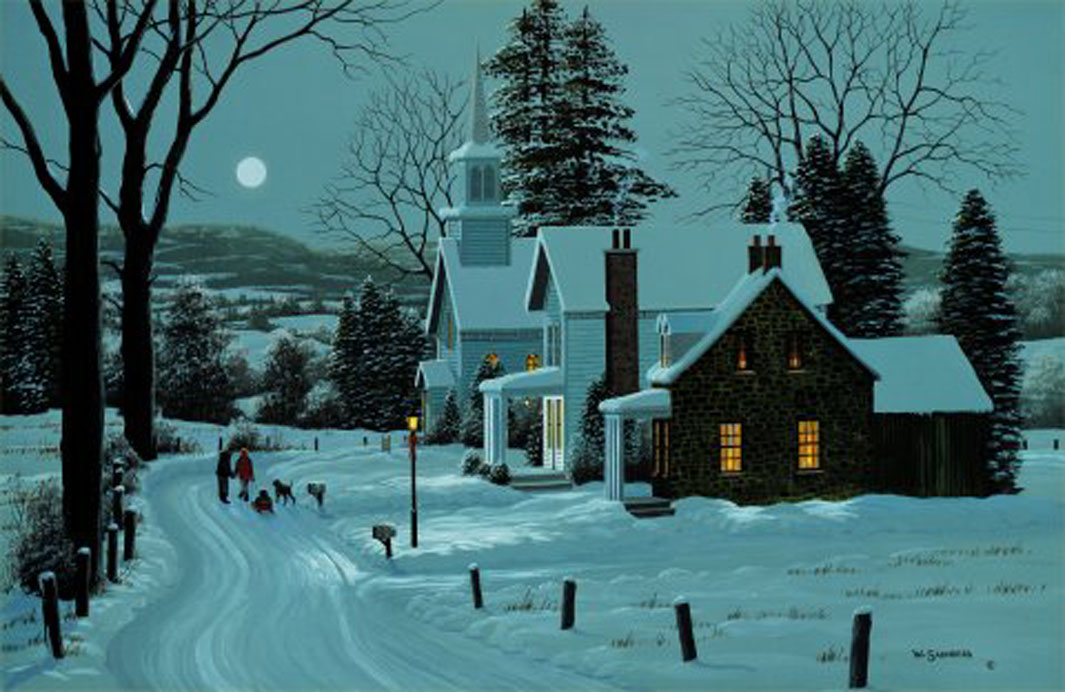 Poster $65.00
Silent Night, Holy Night......
Far from our complicated world touched by worries, fears and cares, enjoy an evening stroll along the hushed snow-packed road, warmly illuminated by the guiding moonlight. The perfect evening to bundle up and enjoy the simple beauty of nature at winter's finest with our family and friends.

All is calm, all is bright....
All Prices Subject To Change Without Notice
© Z.Art Gallery 416-828-1376