James Christensen
"GABRIEL CRECHE ANGEL"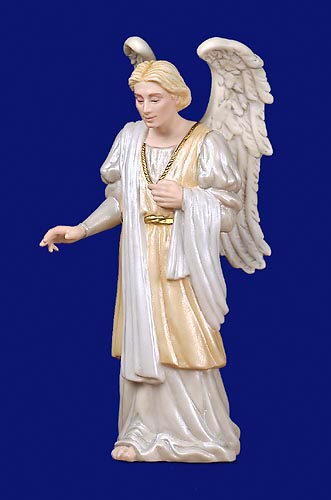 BACK OPEN EDITION PORCELAINUS: NEXT
$175.00
"What is a nativity scene without angels?" asks Jim Christensen. " The angels who appear in the Bible are always male, but many angels found in the world of art seem to be female. I see both their roles in the nativity as messengers. Gabriel was the biblical messenger who came to Mary with the annunciation of her role in the birth of the Christ child, so it is likely that he would have shown up at the birth. Evangeline's name translates to 'good tidings,' a central theme to Christmas."s."
Published from the artist's original work.

All Prices Subject To Change Without Notice
To Order Call
© Z.Art Gallery.
416-828-1376
Back To James Christensen Page Email us: info@zartgallery.com