James Christensen
"Sleeper Lost in Dreams"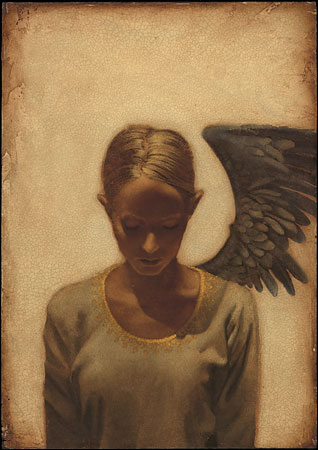 Limited Edition Print NEXT
Edition Size: 550 S/N Image Size: 11 3/8" x18 1/4"
Price: $750.00USD
"We are, each of us, angels with only one wing. And we can only fly embracing each other."
...............................-- Luciano De Crescenzo
In dreams, it is said that wings represent a release of creative forces, that they give us the ability to understand and transcend the human condition. In religion, wings appear on angels, fairies, spirits and demons. In mythology, winged creatures are often messengers of the gods; they are a symbol of freedom and spirituality and a character having one wing is said to be lost in dreams. This latest release from James C. Christensen has the power to both provoke and inspire.
All Prices Subject To Change Without Notice
To Order Call
© Z.Art Gallery.
416-828-1376
Back To James Christensen Page Email us: info@zartgallery.com