Scott Gustafson
"Little Red Riding Hood"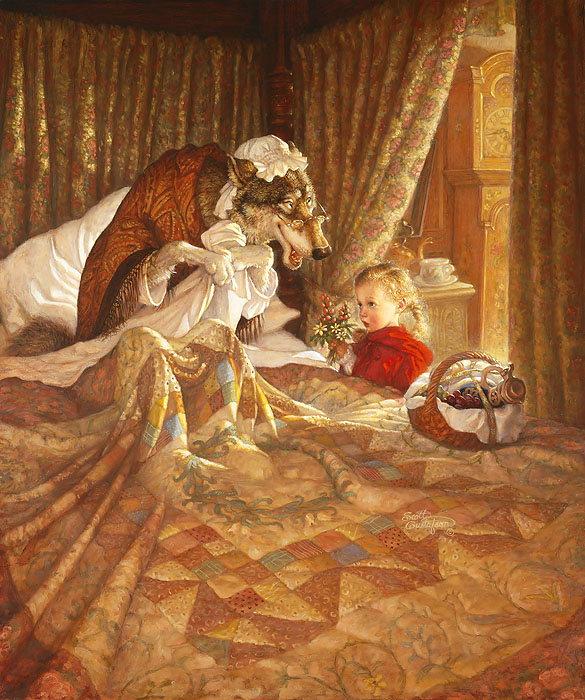 BACK

ANNIVERSARY EDITION CANVAS
Image size: 19"w x 23"h.
Limited Edition of: 75
$350.00 USD

Published from the artist's original work.


The main focus in "Little Red Riding Hood" is on Gustafsonas innocent, angelic title character and, of course, the delightful wolf in grandma€s clothing. But notice, too, the sumptuous quilt, the bed€s curtains, the intricacies of €grandma€€ shawl, the contents of the basket of goodies, the grandfather clock by the bed and everything else. All those details go toward making this limited edition anniversary canvas the charming work of art it truly is.
All Prices Subject To Change Without Notice
To Order Call
© Z.Art Gallery.
416-828-1376
Back Scott Gustafson To Page Email us: info@zartgallery.com