Steve Hanks
"Bewitching"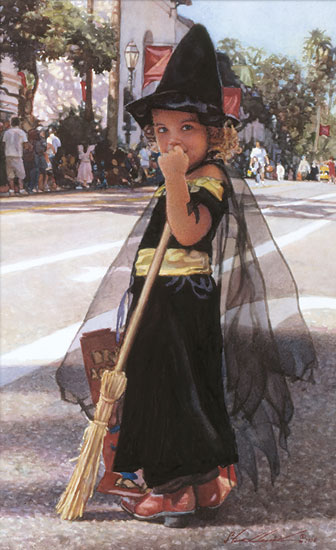 BACK

LIMITED EDITION CANVAS


NEXT

Image size: 7 1/2"w x 12"h. Edition Size:150

US: $225.00
SOLD OUT
While in downtown Santa Barbara, California, Steve Hanks happened upon a Halloween parade. "It really just fell into my lap," he says. "It's a great thing to paint. Children in costume have become a favorite subject of mine because they wear them with such comfort and pride. I love their innocent unselfconsciousness."
Published from the artist's original work.

All Prices Subject To Change Without Notice
To Order Call
© Z.Art Gallery .
416-828-1376
Back To Steve Hanks Page Email us: info@zartgallery.com