Steve Hanks
"Dancing on the Shore (1)"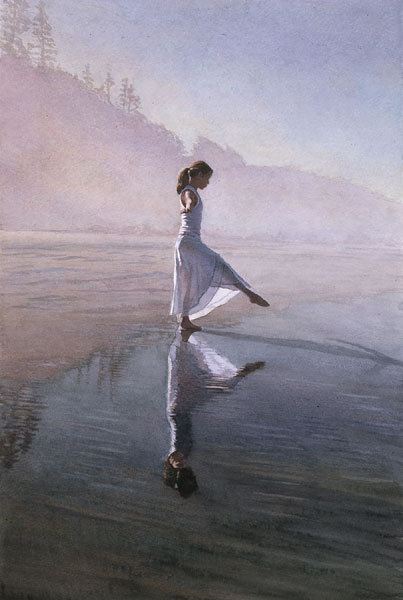 BACK

LIMITED EDITION CANVAS

NEXT

Image size: 10"w x 14"h Edition Size:75

US: $210.00
SOLD OUT
Published from the artist's original work.

"This private dance on the foggy Oregon beach expresses joy and freedom," says Steve Hanks. "As the young dancer twirls, we learn that we are not the audience this dance is meant for." From the girl's simple yet powerful reflection in the water to the sunlight dissipating through the misty sky, this beautiful work of art will make an uplifting and inspiring addition to any wall.
All Prices Subject To Change Without Notice
To Order Call
© Z.Art Gallery.
416-828-1376
Back To Steve Hanks Page Email us: info@zartgallery.com