Frank Mccarthy
"Blackfoot Riaders"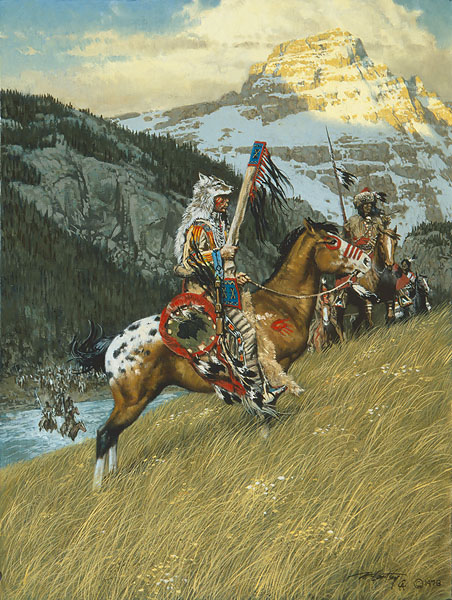 BACK

ANNIVERSARY EDITION CANVAS


NEXT IMAGE

US: $595.00

Image size:

17"w x 23"h.
Edition Size:75


Published from the artist's original work.

A war party is on the move through the high Rockies. The rock formations and landscape are typical of Montana in the area near the Canadian border. A scout has led the way, ahead of the others. The Blackfoot scout often wore a wolf headdress . . . not as a uniform, but rather as a designation of his rank or position. Since the wolf was a hunter and tracker, it was appropriate for the scout to emulate these characteristics through his dress.
All Prices Subject To Change Without Notice
© Z.Art Gallery Inc. 416-828-1376
Back to: Frank Mccarthy Email us info@zartgallery.com