Jack Vettriano's
"The Singing Butler"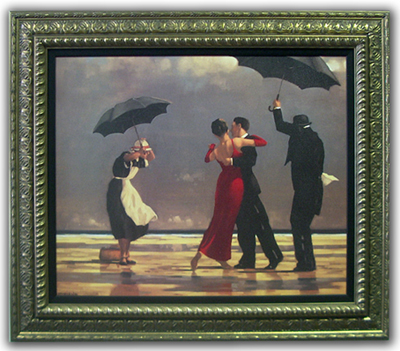 The Singing Butler Framed $250.00 Jack Vettriano's

Framed with wood double frame black iner gold silver outside frame

The Original (The Singing Butler) is an oil-on-canvas painting made by Scottish artist Jack Vettriano in 1992. It sold at auction in 2004 for £744,800, which was the record at the time for any Scottish painting, and for any painting ever sold in Scotland.

This is a print on board
Published from the artist's original work.
© Z.Art Gallery.416-828-1376
Back to June Carey Email us info@zartgallery.com