James Christensen
"The Gift of Knowledge"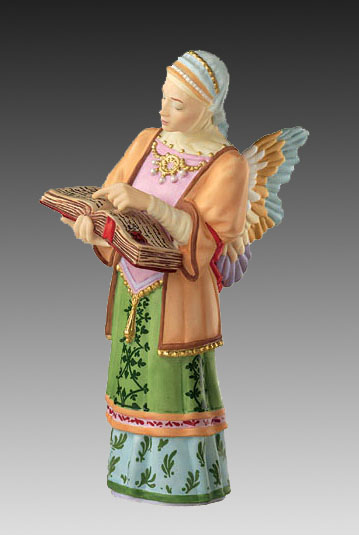 BACK OPEN EDITION PORCELAINUS: NEXT
$150.00
Gift of Knowledge is the second in the third set of James' Holiday Angel collection. Through this beautiful series, James explores gifts worthy of angels—encouraging us to live life to its full potential. The Gift of Knowledge grants us the ability to value the world and its many wonders. Coupled with the knowledge of our Savior's birth, we celebrate the joyous holiday season with songs of praise and thanksgiving.
Published from the artist's original work.

All Prices Subject To Change Without Notice
To Order Call
© Z.Art Gallery.
416-828-1376
Back To James Christensen Page Email us: info@zartgallery.com