Scott Gustafson
"Santa with Reindeer"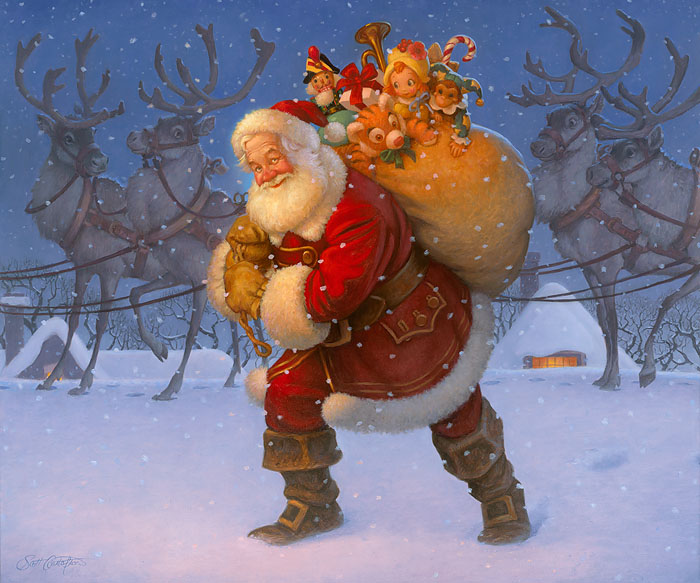 BACK

OPEN EDITION CANVAS
Image size: 18"w x 15"h.
$95.00

As a young man, Scott Gustafson illustrated "The Night Before Christmas" for a now-famous edition published by Knopf in 1985 and St. Nick has inspired the artist regularly over the past 25 years. Gustafson's warm, rich portrayal of St. Nick is precisely what we imagine whether he's enjoying the company of wildlife in "Woodland Santa" or making his way across a snow covered roof on his appointed rounds like this "Santa with Reindeer." Open your door to a Gustafson Santa this season and watch the magic ensue.
All Prices Subject To Change Without Notice
To Order Call
© Z.Art Gallery.
416-828-1376
Back Scott Gustafson To Page Email us: info@zartgallery.com