Scott Gustafson
"Old Mother Goose"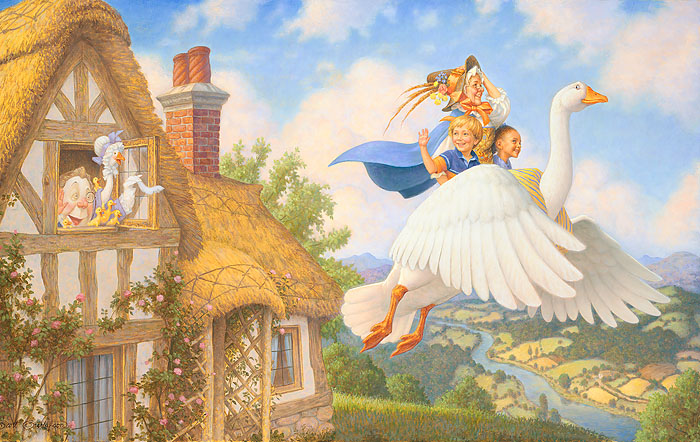 BACK

OPEN EDITION CANVAS
Image size: 19"w x 12"h.
$85.00

Published from the artist's original work.

Old Mother Goose,

When she wanted to wander,

Would ride through the air

On a very fine gander.

Award-winning artist Scott Gustafson is widely recognized for his classic, opulent paintings, many of which are inspired by best-loved fairy tales and nursery rhymes. His enchanting artwork can be found in best-selling books including "Classic Fairy Tales" and "Favorite Nursery Rhymes from Mother Goose." Scott Gustafson's Gift & Decor editions from The Greenwich Workshop are the perfect baby-shower gift and look terrific together as a suite of classic art from a children's master storyteller. Let your child's wall tell a story!
All Prices Subject To Change Without Notice
To Order Call
© Z.Art Gallery.
416-828-1376
Back Scott Gustafson To Page Email us: info@zartgallery.com