"A Change of Season"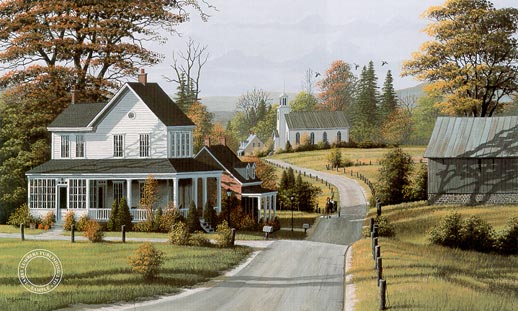 BACK Image Size: 19" x 32" Next Image
only 350 s/n Issue Price $180.00
The greens of summer continue to fade. Soon the most spectacular season of the year will transform the countryside. On a warm fall day, a slow buggy ride is the most welcome way to witness the subtle changes of nature while we wind our way into yet another Change of Season!
As we listen to the final goodbye calls of our beautiful Canada Geese, these shadows of Autumn colour our late afternoon landscape.
All Prices Subject To Change Without Notice
© Z.Art Gallery.416-828-1376
Back to Bill SaundersPage Email us: info@zartgallery.com