"SOUL MATES "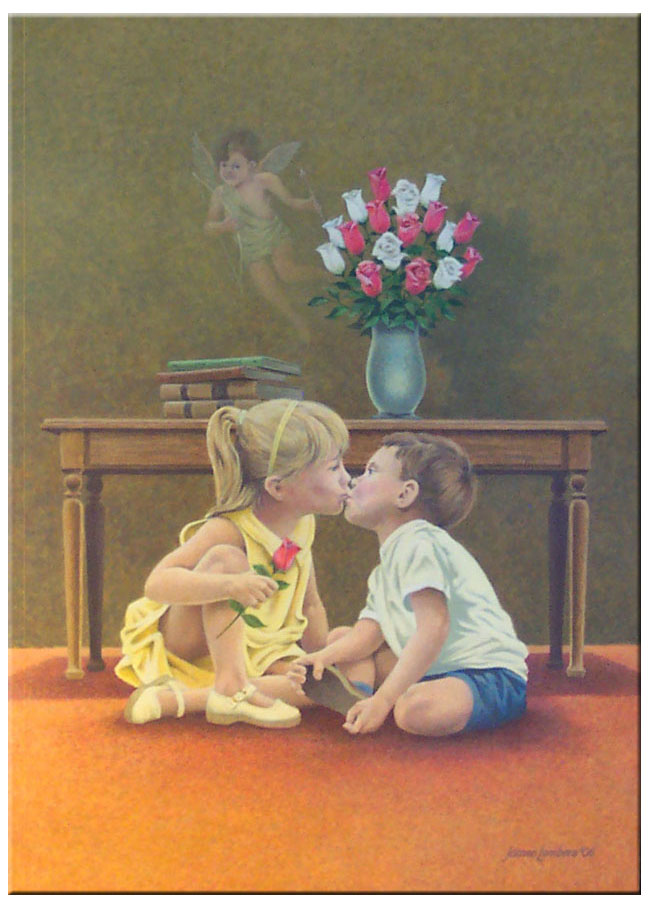 BACK Open Edition $45.00 NEXT IMAGE
Size 11 x 15
Sale James Lumbers Prints Limited Quantities 416-828-1376
$40.00 LTO

It was a quiet afternoon as Bobby and Linda were playing in the living room, when Bobby spotted the bouquet of roses on the table. In a moment of inspiration he took one and gave it to Linda and was rewarded with a kiss. It was not long before they discovered that they really liked each other and found a new reality that would last forever.
All Prices Subject To Change Without Notice
© Z.Art Gallery Inc.416-828-1376
Back to James Lumbers Page Email us: info@zartgallery.com