"Daddy's Little Girl"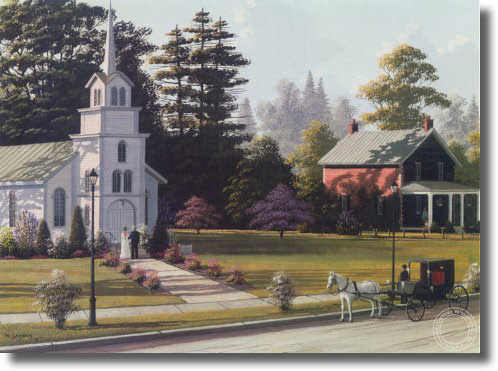 BACK Edition Size 350 S/N Issue Price $130 NEXT
Artists Proof 35 S/N $155 Image Size 15" x 21"
It doesn't seem that long ago since my wife and I walked our daughter to the corner of our street to catch the school bus on her first day of school! Last summer, as dear friends and relatives sat waiting for the arrival of the Bride, I walked her down the pathway on her Wedding Day. Later, as the reception got underway we had a father/daughter dance to one of my favorite songs, "Daddy's Little Girl" by the Mills Brothers. It was a touching moment bringing joyful tears to almost everyone present. Best wishes to the Newlyweds.

All Prices Subject To Change Without Notice
© Z.Art Gallery Inc. 905-472-9301
Back to Bill SaundersPage Email us: info@zartgallery.com